Awards and Qualifications
Awards and Qualifications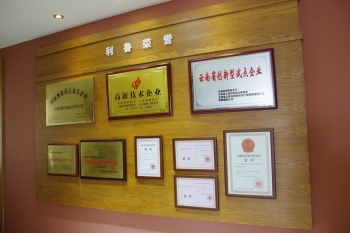 Awards
National awards:
The national high-tech enterprises; national environmental protection backbone enterprises; key state forestry key enterprises; national fidelity flowers engineering technology demonstration unit; national "Star record world" filing unit; national forest health base construction demonstration unit.
Awards in Yunnan province:
Leading enterprise; deep processing of agricultural products science and technology enterprise; innovative pilot enterprise; Yunnan Science Popularisation Education Base; Yunnan Province Enterprise Technology Center.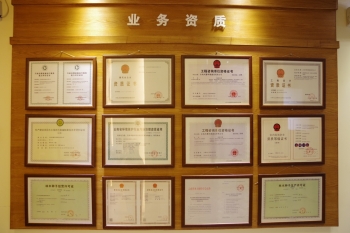 Qualifications
Design, consulting Qualification:
China landscape architecture design special B qualification; Chinese environmental engineering B qualification; Chinese engineering consulting unit B qualification; production and construction of soil and water conservation program preparation unit level evaluation certificate; production and construction project soil and water conservation monitoring unit level evaluation certificate; Yunnan Provincial soil and water conservation facilities acceptance technology assessment unit; Yunnan Province interior design B qualification.
Engineering Qualification:
Grade A qualification of environmental pollution treatment in Yunnan Province; Grade A qualification of urban landscape afforestation enterprise; Grade B contracting of environmental engineering contractor; Grade III general contracting of municipal public works construction; Grade B qualification of interior decoration construction in Yunnan Province.
Operation, testing, production class license:
China Environmental Pollution Control Facilities Class B qualification; environmental analysis and testing accreditation measurement certificate; forest seed business license; forest seed production license.
Eco-product certification:
National Ecological origin of product protection certificate; China Green Star product certification.